Gangotri School has a beautiful educational environment with its massive infrastructure. They maintain highly qualified staff for their students. Education is our passport to the future, for tomorrow belongs to the people who prepare for it today they have to choose a school like Gangotri International School for enouring it. To really understand something is to be liberated from it. When learning and teaching continually improves, everything improves. Quality is never an accident; it is always the result of intelligent effort. Ignorance is bliss until it hits you in the face.
Mr Anil Soneji
Father of Dhara Soneji – 11 Humanities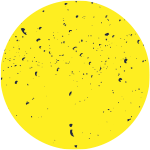 We just started our journey to middle school education through GIS. I must say that the teachers and the administration is very caring, loving, supportive and fully accessible. The child centric set up with quality and value education makes it impressive. As Taru joined in the mid-term, she required help and support which she received from each and every member of GIS. The team of dedicated, experienced faculty has taken all possible care to help Taru adapt with the new school and environment. The school has modern and well equipped infrastructure which will be a great factor for Taru's overall development. Taru already is a proud Gangotrian and under the able guidance of all teachers, I am sure her potential and hidden talents will surface out and blossom.
Ms Mala Maru
Mother of Taru Maru-6A

Garvisha being in nursery has a rich development through the online class. She is being creative day by day and has a great cultural development. Our choice of keeping Garvisha in Gangotri International School has been really proved to be correct. The teachers are really great. Really thankful to GIS
Mr Randhirsinh and Mrs Harsha Solanki
Parents of Garvisha Solanki-Nursery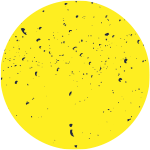 We are amazed everyday to see how Gangotri International School has addressed and overcome the challenges caused by COVID. We feel very happy that my daughter is studying in GIS. We thank all the teachers for putting such immense effort into the online sessions. The faculty has been making sure that every child is comfortable with the technology and receives their complete attention. It really is a commendable effort by all of them. We really appreciate the fact that the focus is not just on finishing the syllabus but also ensuring that every student is learning properly. We like the idea of taking weekly tests and viva before starting every class to check the knowledge and efficiency of every student. Heartfelt thank you to GIS for bridging the gap created due to the pandemic
Mr Shailesh and Mrs Rupal Bhadani
Parents of Devanshi Bhadani- 12 Science

The teachers are working very hard to teach in the online classes and solve the doubt of each and every child. And checking papers through online mode is very difficult for the teacher but our GIS family is working very hard for it. As a parent I feel that everyone should take part in various competition as it is not just about winning it, it is important to learn something new. Participating in competition is important. We will be learning something new and enjoy it also. The teachers are teaching in a manner that the students easily understand what the teachers are explaining. Teachers are teaching through various activities and by making different projects.. The teachers are working very hard for us to teach in online classes and get that particular concept clear. I thank all the teachers and staff members for working so hard for us.
Mr Jayesh and Mrs Parul Vekariya
Parents of Rutva Vekariya-9B