We are parents of Aarvi Kalariya. We are glad to share our feelings and thoughts to you. First of all Thank You, for doing your best for students and for being flexible and innovative in this tough time. Your theme base assembly idea is very nice and kids love it. Everything in academics is perfect and time-to-time. From our side a big thumbs up for all new ideas and efforts. Teachers are very supportive in academic and co-curricular activities. Mind spark and Bolo app are also very helpful to students, my kid doing very interestingly. Thank You for making this online education time so easy and interesting.
Parents of Aarvi Kalariya -3B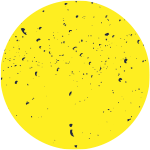 I chose Gangotri International School for my son Khush (Grade 2C) with high expectation of getting the best possible education as well as exposure to extra curricular activities. I am not disappointed at all. In fact they have delivered more than my expectations. The amount of importance laid on sports activities, extracurricular activities like dancing and drawing which has become a dream in any school is indeed commendable. The staff is very caring, professional and responsible. It's one of the well balanced schools for kids where the curriculum is not just targeted for studies but for overall growth of kids, by making sports and other activities part of the curriculum.
Mrs Mital A. Pipalava
Mother of Khush Pipalva - 2C

It's an honor to be a part of GIS Parivar. Our children can learn more than academics like culture, values, social development, self control, emotional understanding etc. Supportive, hard working teachers and staff always motivate, encourage and inspire children. They proved why teachers are considered GOD. Their assembly is very admiring, conducted by students and most importantly each and every students get chance to lead it. Our child's leadership quality develop here They will be more innovative and active Morning prayer keep them nearer to GOD and develop their trust in GOD and culture. News reading connect them to the Nation and World at this early age Thoughts and new words make them more thinkable and innovative In this difficult time of "Corona" the efforts of GIS are most admirable and unthinkable They proved they develop our child at 360° development Thank you GIS for your support and efforts in this critical situation.
Parents of Mayank Sorathiya - 8B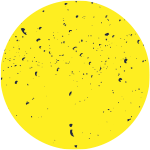 My daughter likes this school the most and here she celebrates so many festivals like Uttrayan, Christmas etc. We also like this school the most because this school is the best among all. My daughter has experienced 2-3 schools but this is her best school in her entire life and here in academics they are working excellent and she also got numbers in her class also which is awesome for school also and for her also.
Parents of Trisha Patoliya - 9A

Good morning ma'am.... NAMASTE GIS!! We really appreciate the efforts to make our ward study even in this pandemic situation. My child is taking interest in online classes due to a wonderful & enjoyable experience!! Sometimes they ask funny and sometimes irritating questions. But hats off to both teachers' patience that they give reply with always smiling faces which make the child satisfied....Lastly... It is fantabulous experience of the semester through online classes...Thank you GIS for helping Tanishi in every possible manner!!
Parents of Tanishi Thummar - Sr KG A